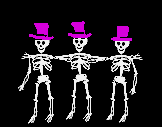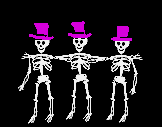 heres some Shit you'll may see on this Tweater of mine :) (subject to change as my brain smoothens):

classic fire emblem (faves are valentia, jugdral, elibe)

vocal synth (mostly utau)

the frog for whom the bell tolls (PLEASE PLAY IT PLEAS

mega man classic

puyo puyo + madou monogatari (and tetris...)

kyuuketsuki sugu shinu/the vampire dies in no time

homestar runner

doom + wolfenstein 3d
puyo puyo/madou monogatari and fire emblem are my super mega Special Interests!!!
other shit i like includes:

games: ai: the somnium files, zero escape series, pokemon, rhythm thief, ys series, castlevania (pre-metroidvania), hotel dusk, ace attorney, rhythm heaven, shovel knight, shin megami tensei (not persona)

shows: mairimashita iruma-kun, devilman (only the old one), 31 minutos, lupin iii, kaiji, tiger and bunny, yugioh

More General Shit: im a video game animation student in college! i enjoy pixel art, animation, game dev, music composition, jazz/funk + chiptune, cosplay i guess, languages, animals and sillay images, and being completely 100% normal and not deranged!
VENDO TODO ME VOY A LA MIERDA